坦桑尼亚中国留学生共商新能源产业发展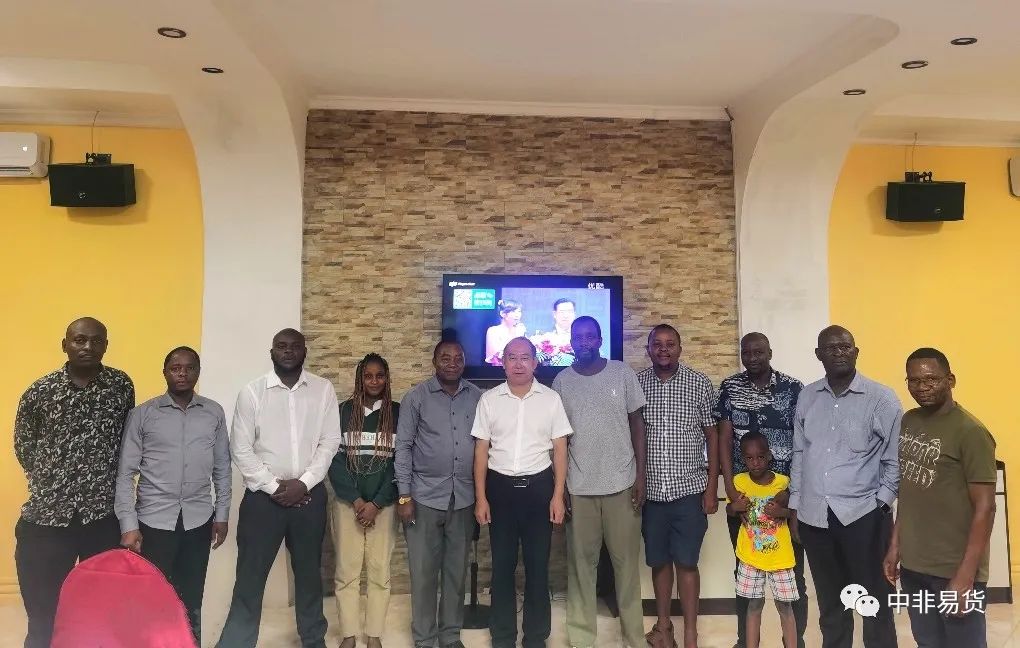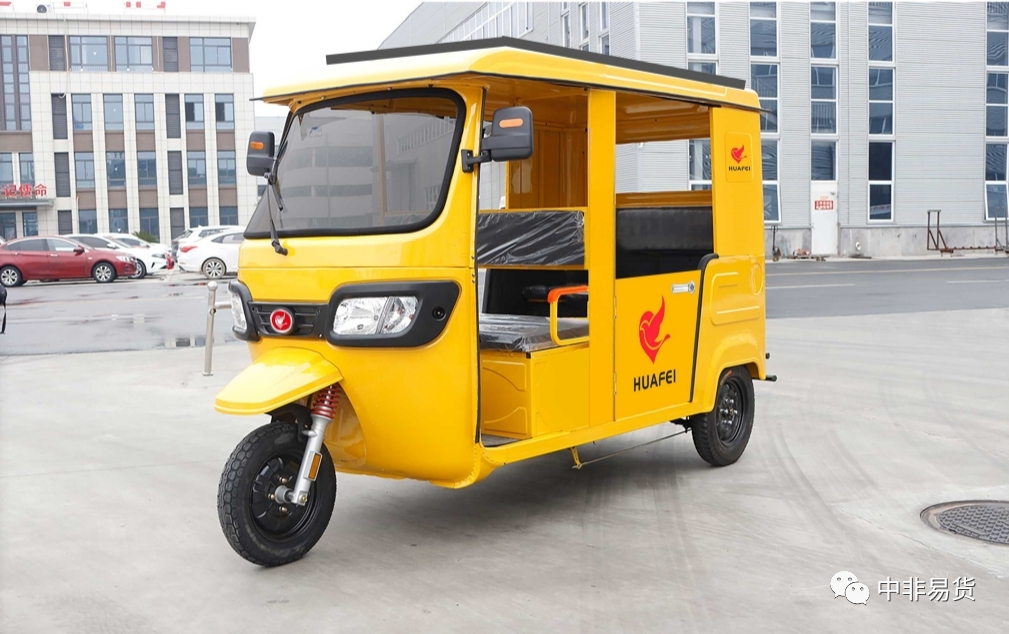 非洲有54个国家14亿人口,是充满机遇与挑战的大陆,蕴藏着巨大的潜力。2022年人口达到14亿,预计2030年将超过17亿,2050年超过25亿,期间世界约50%新生人口将由非洲贡献。非洲是未来30年内,唯一的人口持续增长的大陆,预计2023年非洲的人口增速为3.1%,是中国的近7倍,是世界平均人口增速的3倍。这将预示着,非洲会出现更多的有效劳动力,而这些有价值的劳动力正是经济发展的强有力推动要素,也是未来消费市场发展的潜力。
Africa, with a population of 1.4 billion in 54 countries, is a continent full of opportunities and challenges, containing enormous potential. The population will reach 1.4 billion in 2022, expected to exceed 1.7 billion by 2030, and 2.5 billion by 2050. During this period, about 50% of the world's new population will be contributed by Africa. Africa is the only continent with sustained population growth in the next 30 years. It is expected that the population growth rate in Africa will be 3.1% in 2023, nearly 7 times that of China, and 3 times the world average population growth rate. This will herald the emergence of more effective labor in Africa, which is a powerful driving factor for economic development and the potential for future consumer market development.
根据国际投资机构麦肯锡发布的一份研报,到2040年,撒哈拉以南非洲5个最大汽车市场(不包括南非)的移动出行率电动化将达到35%,而电动摩托车作为非洲当地最具代表性的交通场景,预计将引领这场变革。国际汽联基金会2022年的一份报告显示,虽然非洲电动摩托车的购买价格高于燃油动力摩托车,但是电动摩托车的运营成本便宜。在多数非洲国家,一升汽油驱动摩托车行驶的距离与一度电驱动的电动摩托车的距离相当,但成本却高出5到10倍。
According to a research report released by international investment firm McKinsey, by 2040, the electrification of mobile travel rates in the five largest automotive markets in sub Saharan Africa (excluding South Africa) will reach 35%, and electric motorcycles, as the most representative transportation scenario in Africa, are expected to lead this transformation. A report by the International Federation of Automobile Manufacturers (FIA) in 2022 shows that although the purchase price of electric motorcycles in Africa is higher than that of gasoline powered motorcycles, the operating costs of electric motorcycles are cheaper. According to media analysis, in most African countries, a one liter gasoline powered motorcycle can travel a distance comparable to a one degree electric powered motorcycle, but its cost is 5 to 10 times higher.
2023年10月24日,中国

外交部非洲司司长吴鹏

在中国企业投资非洲报告发布会上致辞中表示。

"电动摩托车在非洲的市场非常巨大,据一些机构的初步估算,从替代传统燃油摩托车的角度,非洲市场的电动摩托车缺口每年或将达到200万辆"。
坦桑尼亚

北与肯尼亚和乌干达交界,南与赞比亚、马拉维、莫桑比克接壤,西与卢旺达、布隆迪和刚果(金)为邻,东濒印度洋。总面积945087平方千米。
截至2022年,坦桑尼亚总人口6174万人。人民生活工作出行需要大量的摩托车和汽车,随着汽油价格的提高,环境保护的要求,新能源电动车必有潜在的大市场。并且坦桑尼亚做为东部非洲沿海港口城市必将向内地国家辐射。
The market for electric motorcycles in Africa is very huge, and according to preliminary estimates from some institutions, the gap in electric motorcycles in the African market from the perspective of replacing traditional fuel motorcycles may reach 2 million units per year. "On October 24, 2023, at the report release meeting of Chinese enterprises' investment in Africa, Wu Peng, Director of the Africa Department of the Ministry of Foreign Affairs, said in a speech.
Tanzania borders Kenya and Uganda in the north, Zambia, Malawi and Mozambique in the south, Rwanda, Burundi and the Democratic Republic of the Congo in the west and the Indian Ocean in the east. The total area is 945087 square kilometers. As of 2022, the total population of Tanzania is 61.74 million. With the reminder of gasoline prices and environmental protection requirements, there will be a potential large market for new energy electric vehicles. And as a coastal port city, Tanzania will inevitably radiate to inland countries.
中非贸促会牵头华飞光电科技有限公司,山东华非汽车改装有限公司,中非金融服务(深圳)有限公司,华非基金管理(深圳)有限公司联合在坦桑尼亚建设华飞新能源科技产业园,生产新能源二轮、三轮、四轮电动车和新能源光电系统,实施非洲家家亮工程。
The China Africa Council for the Promotion of International Trade has led the construction of the Huafei New Energy Technology Industrial Park in Tanzania, with Huafei Optoelectronics Technology Co., Ltd., Shandong Huafei Automobile Modification Co., Ltd., China Africa Financial Services (Shenzhen) Co., Ltd., and Huafei Fund Management (Shenzhen) Co., Ltd. jointly producing new energy two wheel, three wheel, and four wheel electric vehicles and new energy optoelectronic systems, and implementing the Africa Home Light Project.
中非贸促会会长秦金玮在2023年"双11"举办的坦桑尼亚中国留学生聚会暨项目推介会上介绍说,华飞新能源自发电三轮电动车,每天自发电4度可行程60-80公里,这款三轮电动车比现在的汽油三轮车每天可节省10美元的汽油费用,一年节省一辆车款,并且没有噪音,减少二氧化碳排放,保护了自然环境,是利国、利民、利己的好事情。坦桑尼亚中国留学生们对华飞新能源项目落户坦桑尼亚都非常支持,纷纷表示愿意做产品的代理商和推广人,将推介更多的当地人参与进来,共同做好市场合作共赢。
Qin Jinwei, President of the China Africa Council for the Promotion of International Trade, introduced at the Tanzanian Chinese Student Gathering and Project Promotion Conference held on "Double 11" in 2023 that Huafei New Energy's self generated three wheeled electric vehicle can travel 60 to 80 kilometers per day with 4 degrees of self generated electricity. This three wheeled electric vehicle can save $10 in gasoline costs per day compared to current gasoline three wheeled vehicles, save one vehicle per year, and is noise free, reduce carbon dioxide emissions, and protect the natural environment, It is a good thing that benefits the country, the people, and oneself. Chinese students studying abroad in Tanzania are very supportive of the Huafei New Energy Project settling in Tanzania, and have expressed their willingness to act as product agents and promoters, promoting more local people to participate and work together to achieve win-win market cooperation.
这次坦桑尼亚中国留学生聚会加深了中坦之间的民间交流,畅谈了在中国留学期间的经历,增进了友谊,推介了产品,活动取得了圆满成功。
This gathering of Chinese students studying in Tanzania deepened civil exchanges between China and Tanzania, shared their experiences during their study abroad in China, enhanced friendship, promoted products, and the event was a complete success.
中非贸促会常年办理赴非洲商务考察、矿山开采,投资建厂,海外仓储,园区建设、地产开发、企业上市、文化旅游,艺术交流,会议会展等工作。中非友谊小镇,华飞电动车,非洲家家亮工程正在建设中。
The China Africa Council for the Promotion of International Trade (CCPIT) handles year-round business visits to Africa, mining, investment and construction of factories, overseas warehousing, park construction, real estate development, corporate listing, cultural tourism, artistic exchanges, conferences and exhibitions, and other related work. The Sino African Friendship Town, Huafei Electric Vehicle, and Africa Jiajialiang Project are under construction.
中非易货贸易平台常年出口通讯器材,二手汽车、工程机械、选矿设备,光伏发电、建筑材料以及矿产品,农产品进口业务。主要从非洲进口锂矿石、石墨、石英、锆钛、铝矿、铁矿、镍矿、铬矿、铜矿等矿产资源。
The China Africa Barter Trade Platform exports communication equipment, second-hand cars, construction machinery, mineral processing equipment, photovoltaic power generation, building materials, and mineral products all year round, as well as imports of agricultural products. Mainly importing lithium ore, graphite, quartz, zirconium titanium, aluminum ore, iron ore, nickel ore, chromium ore, copper ore and other mineral resources from Africa.